Proposed tax credit for electric car chargers in New Jersey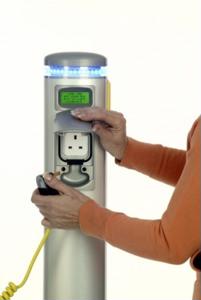 Electric vehicles offer users lots of incentives by way of cheaper fuel and agreen energy source. According to NJ Today, residents of New Jersey will likely have one more reason to purchase the eco-friendly vehicles: The state legislature recently passed a bill the gives businesses a tax credit for buying and installing a charging station.
The bill, which passed by a vote of 54-20-5, will now move onto the Senate for voting. The bill states that all businesses that purchase and install an electric car charging station in 2013 will be eligible for the credit, which provides businesses with 25 percent off the purchase price, up to $500. While the bill outlines a tax credit until 2015, businesses that are more timely in their purchase of the charging station will have the largest savings.
U.S. Transportation Program Director Roland J. Hwang, who directs the Natural Resources Defense Council, believes measures like the New Jersey bill are needed across the country.
In his recent statement during the release of the Center for Climate and Energy Solutions report, "An Action Plan to Integrate Plug-in Electric Vehicles," Hwang stated that although electric cars' fuel costs the equivalent of $1 per gallon, consumers need to know that they can utilize the technology consistently in their travels in order for the automobile to be more widely adopted.